KibZ Fine Art & Photography
Kevin Kibsey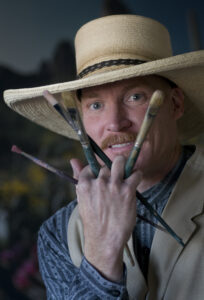 Kevin Kibsey, an Arizona native, has a deep attachment to the southwest, a common theme in much of his artwork. Kevin enjoys working from life be it in the studio or in plain air, and feels that it is the foundation of his art. In addition to being a fine artist, he maintains a career as an illustrator, primarily providing art for regional books and travel magazines. Kevin has been a contributor to Arizona Highways Magazine since 1995, but is especially proud of his work for the children's book Dr. Bird to the Rescue, A Tail from the Desert. When not seeking inspiration on location, Kevin works from his studio near Black Canyon City.
Kevin graduated Cum Laude from the University of Arizona with a Bachelor of Fine Arts degree in graphic design, but sees art as an evolving and never ending learning process. He continues explore new directions and seek out new ideas, and feels each work is not an end in itself, but record of a path taken and progress made. Kevin feels blessed to be able to share his love for art with others, and devotes one day a week teaching grade school children.
In addition to art, Kevin is an accomplished engine builder and machinist. He realized a boyhood dream working as a cowboy and developed a love of horses while working as ranch manager for the Eagletail Ranch, Arizona. Through these experiences, Kevin has developed affection for nature that serves as inspiration for his art.
Kevin Kibsey is a member of the California Art Club and the Oil Painters of America.
Jason Kibsey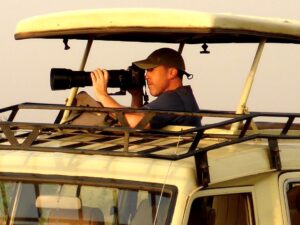 Jason Kibsey, an Arizona native, has lived his entire life appreciating the beauty Arizona has to offer. Jason has traveled worldwide honing his photography skills while learning about new cultures which he displays in pictures. In addition to photography Jason is a teacher of social studies, criminal justice and business marketing empowering youth to chase their dreams.
In addition to photography Jason worked for many years as a police officer serving his community. His passion for helping others has fueled all his passions and goals in life.
Jason graduated from Northern Arizona University with a Bachelor in Criminal Justice with a business minor. While working he continued his education earning his Masters in Educational Leadership.
Looking to purchase a print?
Looking to commission a piece?